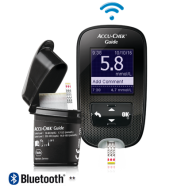 Proven accuracy1,2,3

Wireless connection to your compatible smartphone*

Bright strip port light and backlit display

Spill resistant vial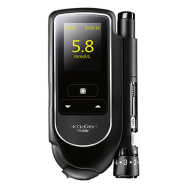 The easy to use, strip-free meter for insulin users
All-in-one convenient meter
Convenient testing in 4 essential steps
Accu-Chek Mobile test cassettes are NDSS listed for insulin-requiring people with diabetes.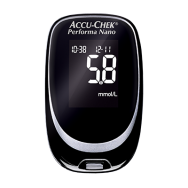 Small in size for portability
Brilliant backlit display
Pre- and post-meal markers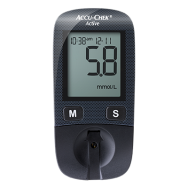 Accu-Chek Active meters have been discontinued. Please note that Accu-Chek Active test strips will also be discontinued. For help, please contact the Accu-Chek Enquiry Line on 1800 251 816.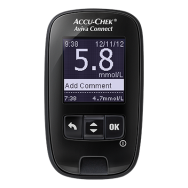 Wirelessly connects to your smartphone
Automatically text your results to a loved one using the integrated app
Use it with the Accu-Chek Connect App and Online Portal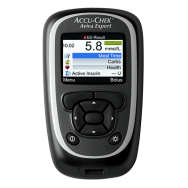 Easily calculate insulin dose or carbohydrate intake  with a built in bolus advisor in 3 simple steps
Keep track of your treatment with the integrated electronic diary
This meter is only available with consultation from your diabetes healthcare professional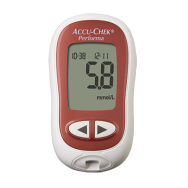 The original Accu-Chek Performa
Proven accuracy*
5-second test results
An updated Accu-Chek Performa meter kit is now available and this model is not sold in Australia. Click here.
*Accu-Chek Performa Package Insert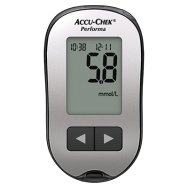 No coding or set-up required
Reminds you to test at meals
5-second test results
*Package Insert, Accu-Chek Performa; Freckman G. et al. J Diabetes Sci Journal 2012, 6 (5):1060-75