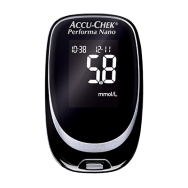 Small in size for portability
Brilliant backlit display
Pre- and post-meal markers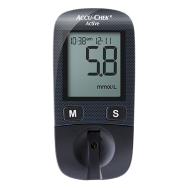 The Accu-Chek Active meter is still supported by Roche Diabetes Care however this meter is no longer for sale. Accu-Chek Active test strips continue to be available. Please contact us for further information or refer to the product support page for this meter.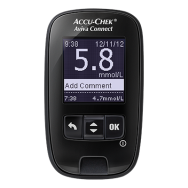 Wirelessly connects to your smartphone
Automatically text your results to a loved one using the integrated app
Use it with the Accu-Chek Connect App and Online Portal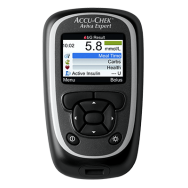 Easily calculate insulin dose or carbohydrate intake  with a built in bolus advisor in 3 simple steps
Keep track of your treatment with the integrated electronic diary
This meter is only available with consultation from your diabetes healthcare professional
The original Accu-Chek Performa
Proven accuracy*
5-second test results
An updated Accu-Chek Performa meter kit is now available and this model is not sold in Australia. Click here.
*Accu-Chek Performa Package Insert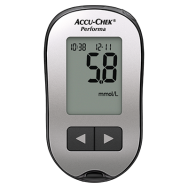 No coding or set-up required
Reminds you to test at meals
5-second test results
*Package Insert, Accu-Chek Performa; Freckman G. et al. J Diabetes Sci Journal 2012, 6 (5):1060-75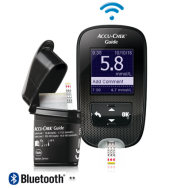 Proven accuracy1,2,3

Wireless connection to your compatible smartphone*

Bright strip port light and backlit display

Spill resistant vial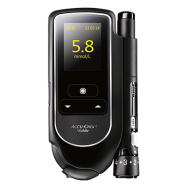 The easy to use, strip-free meter for insulin users
All-in-one convenient meter
Convenient testing in 4 essential steps
Accu-Chek Mobile test cassettes are NDSS listed for insulin-requiring people with diabetes.