Child Resistant battery door
Child Resistant battery door
People with diabetes have a lot to think about every day and here, at Roche Diabetes Care, our goal is to help you think less about your diabetes.
Did you know that in December 2020, the Australian Government released 4 new mandatory Standards to reduce the risk of death and injury associated with the use of button and coin batteries? The standards apply to all products containing button/coin batteries including, but not limited to: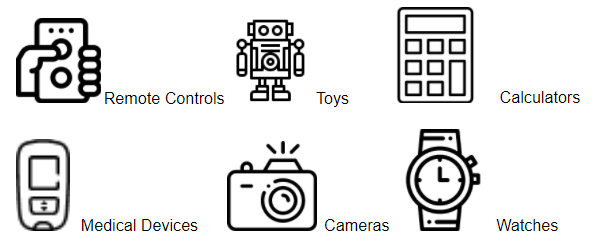 We are pleased to confirm that Roche is leading the way with the Accu-Chek Guide and Accu-Chek Instant S blood glucose meters, currently available through your local pharmacy. These meters meet the new Consumer Goods (Products Containing Button/Coin Batteries) Safety and Information Standards. Now that's one less thing you have to worry about!
If you need information on how to change the coin cell battery within the Accu-Chek Guide and Accu-Chek Instant S blood glucose meters, this can be found in the quick start guide and user manual within the packaging or https://www.accu-chek.com.au/product-category
For information on the new Standards, please visit https://www.productsafety.gov.au/standards/button-coin-batteries
Please remember to KEEP BATTERIES OUT OF REACH OF CHILDREN. If you suspect your child has swallowed or inserted a button battery immediately call the 24-hour Poisons Information Centre on 13 11 26 for fast, expert advice.